B2B Integration
It has never been more important for families to stay connected and yet it has never been more difficult.
Have you thought about your company's strategy to overcome the challenges of sharing family history effectively?
Clanview was built to meet the needs of the next generations – targeting the limitations of traditional family history publishing & sharing by developing an interactive, web-based, 3D solution that can be explored instantly on any device.
We have addressed requirements for published family history that didn't exist only a short time ago – for both genealogists and non-researchers:
Instant sharing
Visual 3D presentation
Interactive interface
Open on any device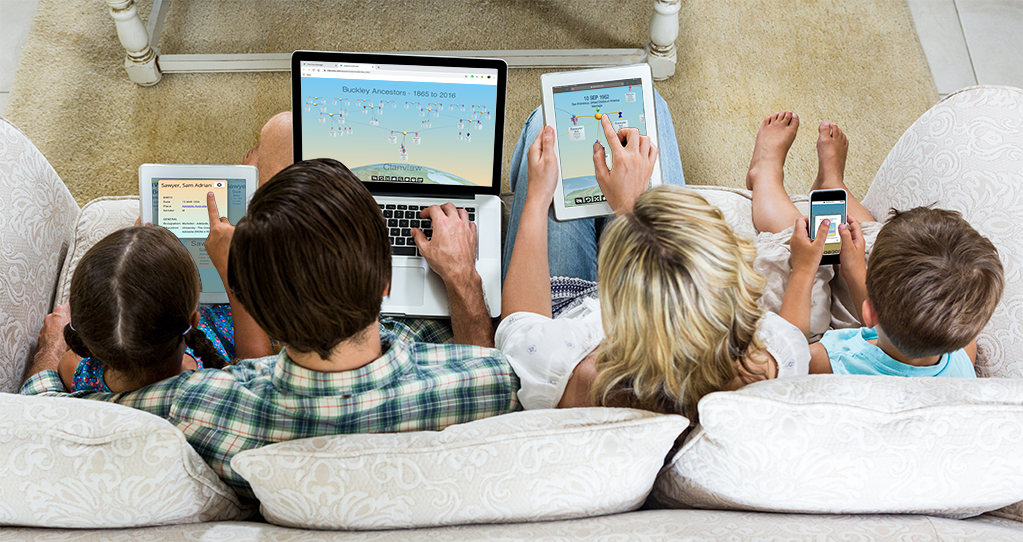 A B2B (business-to-business) integration between a research service and Clanview could unlock even more capabilities, including:
Display of ancestor photos within the Clanview Explorer.

Editing of ancestor data within the Clanview Explorer.
Customisation of the Clanview Explorer look to align with the research service's theme.
And next-gen users are waiting with bated breath to explore the new wave of virtual reality and augmented reality services.  Our service already includes Clanview VR delivering an immersive virtual reality family tree experience.
Genealogy is on an inevitable evolutionary path that Clanview has already embraced.
Clanview is the perfect complement for any genealogy research service.  A B2B integration with Clanview is a forward thinking strategy that embraces the next generations of family history researchers and non-researchers alike.
There is endless potential and integration is far easier than you might think.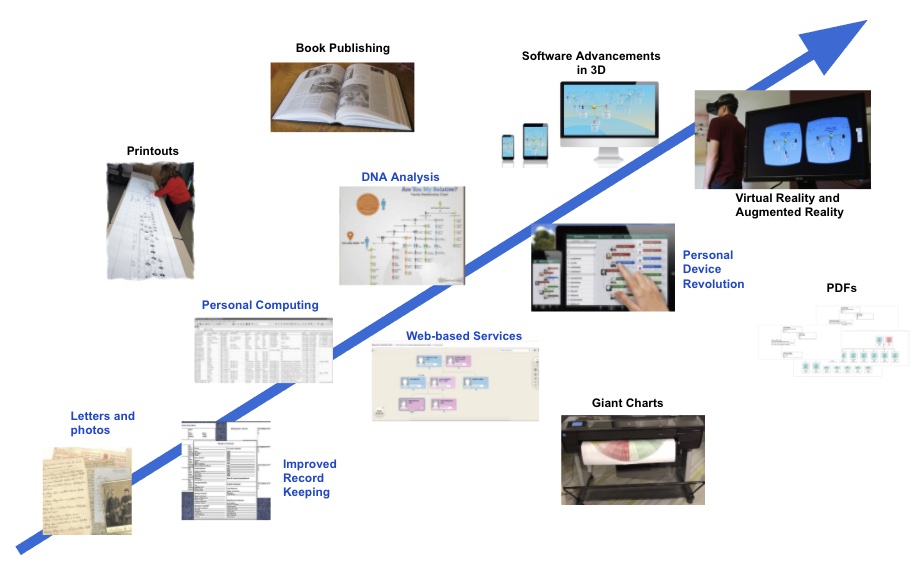 In its simplest form, integrating Clanview into your service means your users can have a "Publish Clanview" button right next to your "Print Family Tree" button giving them direct access to a rich, modern publishing and sharing service.
How does integrating with Clanview help your research service?
Differentiate your product with a modern and progressive feature that solves the limitations of printed family history.

Use the light Clanview integration option that minimises your work to include Clanview with your software.
Attract new customers who expect more than an old-school family tree paper printing service.
"Own" the future of family tree publishing and sharing as a pillar of your service.
Build customer loyalty with an inclusive approach to sharing that allows your users to reach everyone else.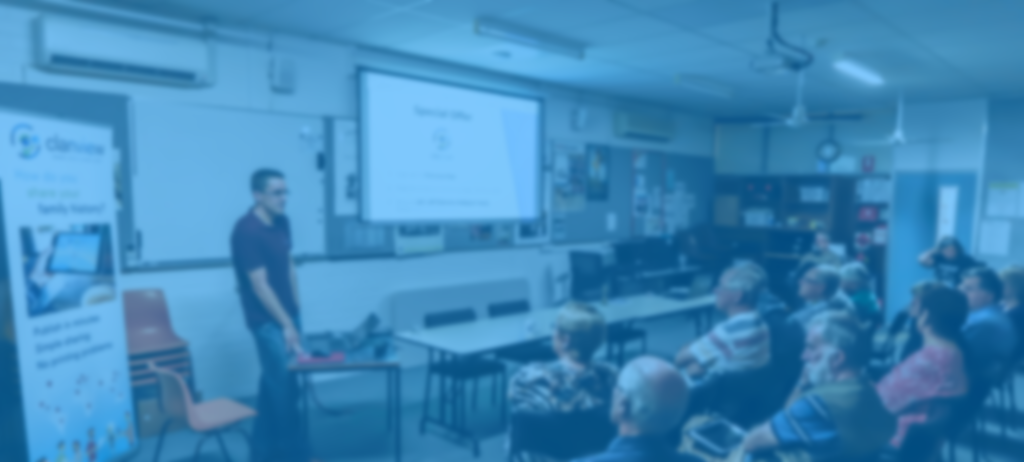 At Vicinity View, we draw on years of experience and expertise to deliver a family history publishing and sharing solution that combines the universal reach of the web-based services with 3D & VR.
2021 is our 5th year of innovating and evolving next-gen services in the genealogy space.
We have 25 years of software development experience working in large companies and small software houses.
An integration with Clanview includes:
A well-designed code base and platform architecture that can be adapted to meet your requirements.

Years of genuine agile and rapid software development to deliver at pace.
An intimate understanding of the latest technology to minimise risk while maximising value.
The proof is in our product suite.  
We are very proud to have already developed innovative 3D publishing & sharing that not only delivers a 3D solution but now also delivers this web-based experience in VR.
To explore the opportunities of integrating Clanview with your genealogy research service, please contact us at contact@clanview.com or reach out via our
Contact Us
page.